Risk free IT solutions with an exceptional quality of service, across the UK
At ECS we understand that your IT requirements can change rapidly which is why we don't tie anyone into 12 month or multiple year contracts.  We offer flexible 30-day terms which allows you to easily scale up or scale down your services when you need to.
Change is one of the biggest parts of the IT industry. What your company needed yesterday might not be what it needs tomorrow. ECS give you the flexibility to allow this change to happen with ease.
ECS Computers are a managed service provider (MSP) and IT business based in Norfolk. We offer expert Managed IT support, sales and repairs across every area of IT, to businesses of any size nationwide. Our engineers are here to help you to succeed, whatever your IT issues or goals may be.
We support a range of companies, across industry types - from accountants to manufacturing, one-man bands to international enterprises. Take a look at some of our industry relevant case studies below.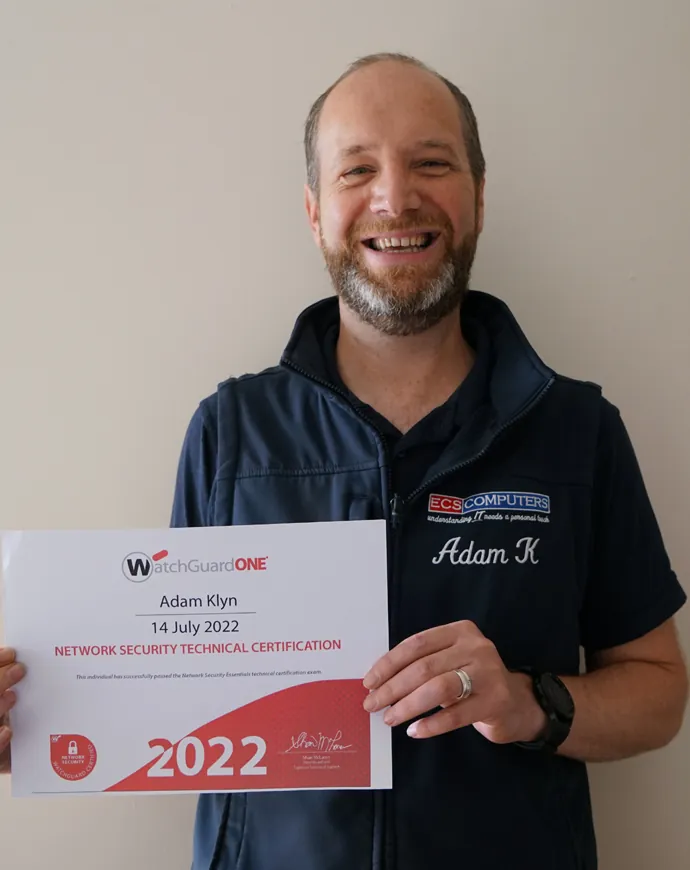 Your IT solutions team who gives you high quality results
We pride ourselves on giving an expert service with a proven high performing team.
Kezia Benefer, Partner

Hayhow & Co

ECS Computers have provided us with both computer hardware and technical support for a number of years with regard to our large network of computers both in the office and connected to home. During this time, we have purchased a number of custom-built desktop PCs, all of which have been supplied in a timely manner with a high-quality product at the end of it. Software problems have always been dealt with quickly ensuring the minimum of working disruption
The knowledgeable staff at ECS have always been very approachable, and happy to deal with any queries that we have raised with them across a wide range of computer abilities. This knowledge base has kept us up and running and up to date with technology to this point, and we look forward to a continued relationship keeping us there in the future

Read more

Paddy Green

GE - BE Transport

When we have problems with any computer related equipment ECS Computers are always there to help, the service provided by them is both efficient and greatly appreciated. It is good to have a local company who offer such a good quality service and who care about helping other businesses. Having a dedicated engineer, who we all know and trust, helps to keep our business running smoothly

Read more

Sarah Cousins, Curatorial Assistant

Wisbech and Fenland Museum

Thank you very much for explaining everything and resolving the issue swiftly.

Read more

Andrew Orr, Media Manager

Holts Auctioneers

The finest IT support team in the known universe!

Read more

Valerie Rolfe

Rolfe Joinery Company Ltd

Today's response with David certainly deserves an excellent [review], as with any member of the team.
I always find them so patient and helpful.

Read more

Symon DeCamps, Managing Director

DP Packaging (Spalding) Ltd

ECS are a fantastic company, they have a great understanding of what is needed, without pushy salesmen, and achieve what is required. I would highly recommend.

Read more

Zak Pitt, Managing Director

Jordan Fitness

The best company we have used for IT support, by far. Easy to deal with and always on hand to resolve problems quickly - even at weekends when we've had a major issue.

Read more

Charles Davison, Owner

Davison & Co

We have been a client of ECS Computers for a number of years, they have always provided an outstanding level of service whether by offering telephone support or emergency call outs. We cannot recommend this company high enough and they have been especially supportive during this COVID-19 lockdown.

Read more
Contact us for a free consultation
Our experienced team are here to help your business succeed.